Unmistakably Mustang
There's nothing like a Mustang. Its fastback silhouette conjures up a deep history of show-stopping design. And yet, the new 2018 Mustang feels incredibly modern. The lowered front hood and new fascia frame new LED lighting. And those design cues flow into the body lines to the back, where its muscular haunch lets everyone else on the road know what just passed.
GT Dual Exhaust with Quad Tips
There's nothing quite like the throaty growl of a Mustang. That is, unless it's coming from the beautiful dual exhausts with quad tips at the back of a Mustang GT. Thanks to the new optional active performance exhaust, that signature rumble can be a fully variable soundtrack syncing up with your entire acceleration range. Music to our ears.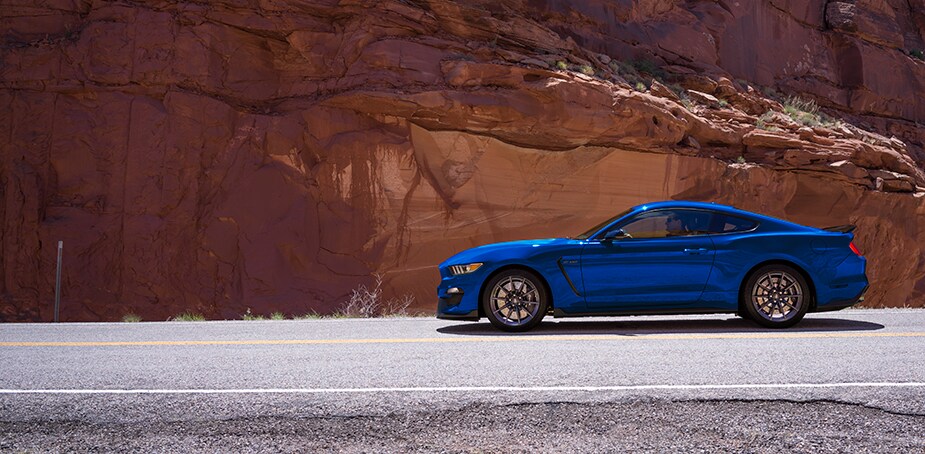 Get your daily dose of adrenaline.
Performance is at the heart of every Mustang ever built. The unique thrill of opening up on that straight line. The quick and responsive downshift. Tight cornering through a curve on a winding road. Not to mention the legendary power under the hood and that throaty growl that comes with it. You'll get it all and more with the 2018.
Dual Exhaust and Active Valve Performance Exhaust
Put those beautiful dual exhausts with quad tips to work with the brand-new (and class-exclusive*) active valve performance exhaust. This is a fully variable exhaust system, which means you can control the volume of your Mustang's rumble.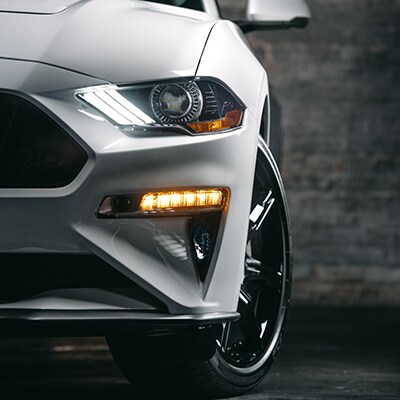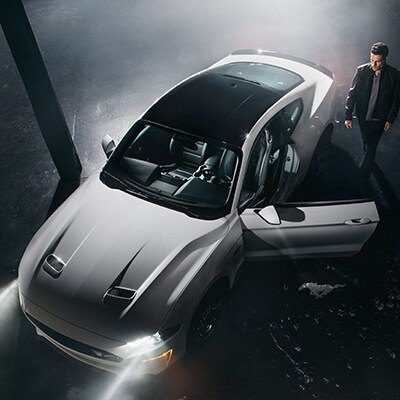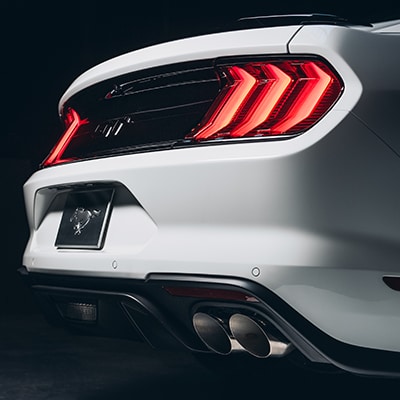 The Most Advanced Mustang Ever
Performance may already run in its veins, but it's advanced technology that's taking it to a whole new level. Whether it's customizing gauges inside the cockpit, effortlessly spinning those wheels on the track or using your smartphone to seamlessly access your Mustang's vitals, you now have control to tailor your driving experience like never before.
Welcome to the cornering office.
The straight and narrow is fun for that open-throttle acceleration, but there's nothing like the thrill of powering through a corner with awe-inspiring control. And, of course, the new 2018 Mustang delivers. Through a combo of new shock absorbers, fine-tuned suspensions and innovative technology, it offers up the ultimate fun-to-drive experience with every model.